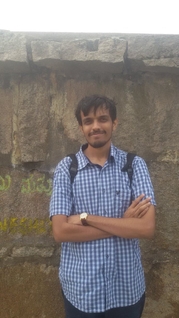 I am a PhD student with the Language Technologies Institute at CMU, where I am advised by Prof. Eduard Hovy. My research is broadly on language generation, with specific interests in style transfer, data-to-text generation, document/story-level generation tasks and low-resource generation. As a corollary of my interest in document-level generation, some of my recent work also investigates probing extra-sentential abilities of contextual representations, such as locating event arguments and infilling whole sentences a.k.a ``sentence cloze".
Before CMU, I graduated with a Dual Degree (B.Tech+M.Tech) in Computer Science and Engineering from IIT Madras in 2016. During my final thesis year, I was advised by Prof. Ravindran and Ramasuri Narayanam from IBM Research, working primarily on problems in Social Network Analysis, such as centrality measures and influence maximization
Here is a link to my CV.
For an overview of my published research and preprints, you can also check out my Google Scholar profile.